Beginning October 2, 2023
GFL/WCA will begin the new trash service contract with the City of Anderson.
Starting Monday September 25, GFL/WCA representatives will begin delivery of trash carts to all residents addresses in the city limits of Anderson that are on the City's billing cycle.
Trash service days:

If residence is EAST of Highway 59, service will be Tuesday.  Please set trash out Monday evening.

If residence is WEST of Highway 59, service will be Thursday. Please set trash out Wednesday evening.
Questions regarding trash service contact City Hall at 417-845-6463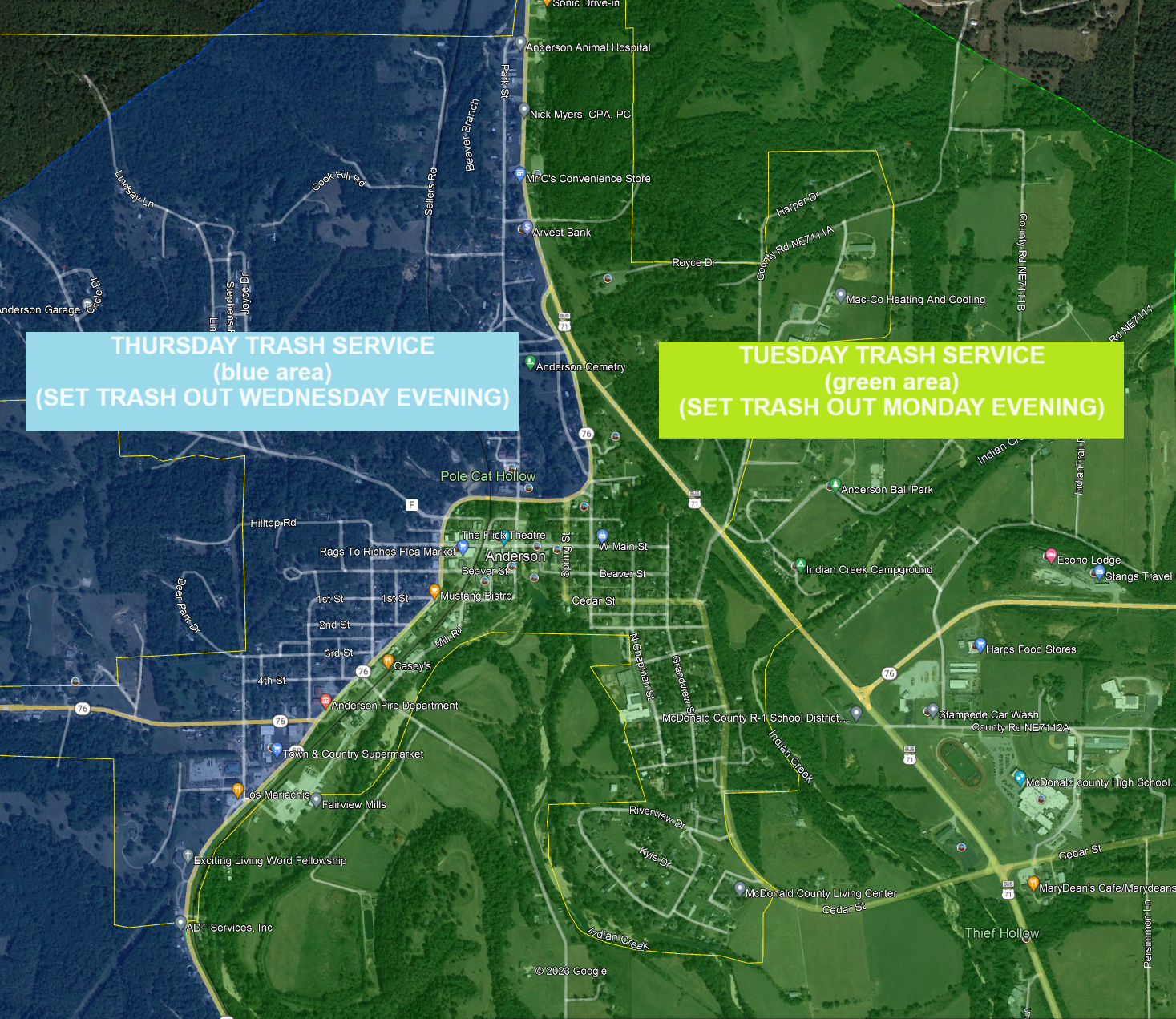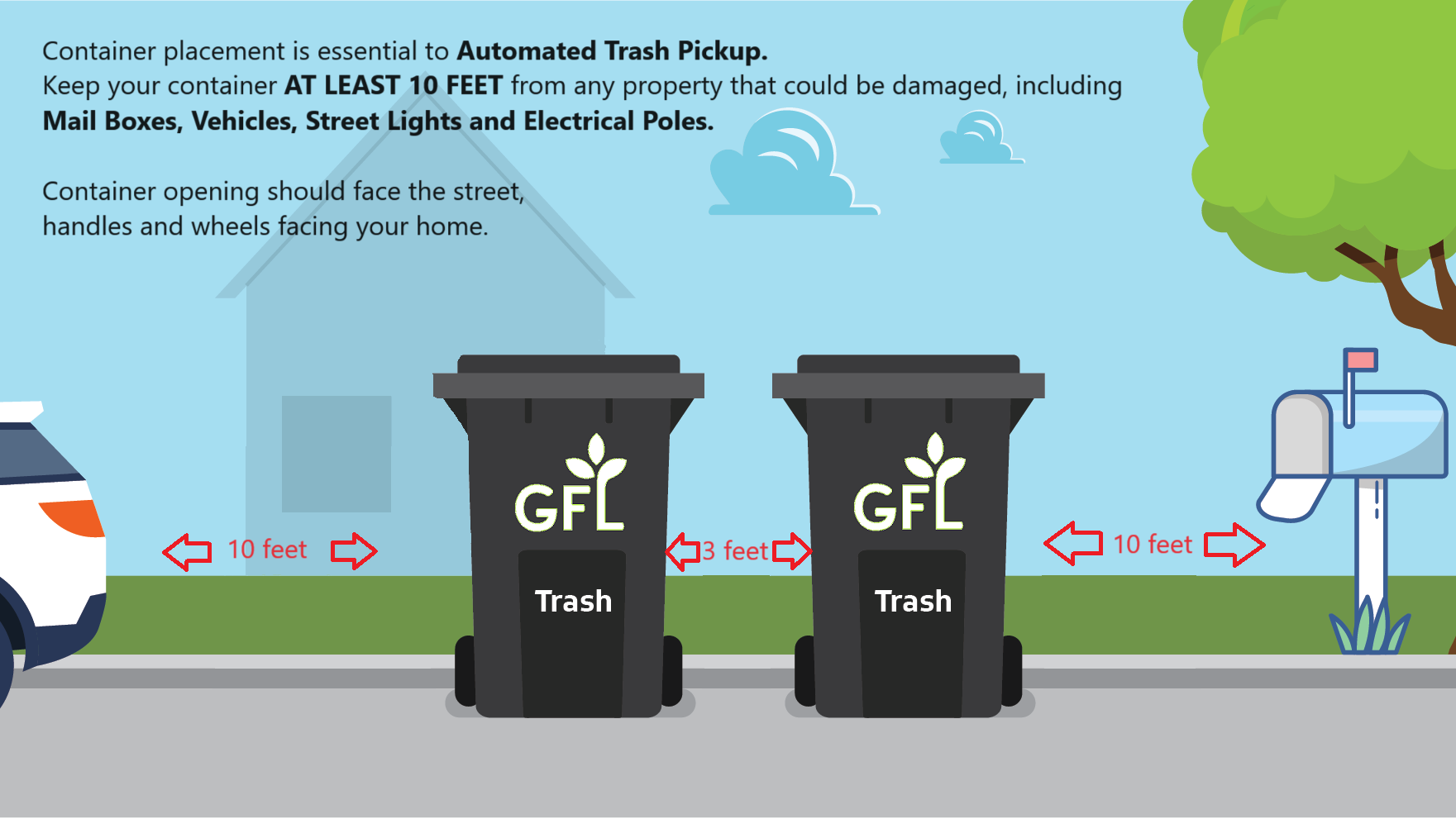 Cart must be within 3 feet of City Curbside. If no curbing exists, please place on the "closest to street" flat area but not in the driving right-of-ways.
Cart must be 10 feet from other objects that might be damaged during service; fences, mail boxes, vehicles, etc…
Carts should be set out for service by 6:00 am on the scheduled route day.
Standard service is for GFL Cart only; bags, boxes, and customer owned containers will not be picked up.
For residents having more trash than the cart will hold, additional carts are available at a minimal charge, please contact City Hall.
Cardboard boxes should be cut down to fit within GFL cart. Large plastic containers should be cut up or smashed to allow more disposal space in the cart supplied.
Residents with "extra" trash or bulky items can call WCA and arrange for a special pickup with costs determined by type and amount of extra waste with billing to the individual Resident.
GFL's normal service day for residential waste service will be on Tuesday if East of the intersection of Business 71 and S 59 and Thursday if West of that intersection.
Please have all carts at the curbside the night before service.